This area of our website is arranged according to which firms create and manufacture which games in order to facilitate the task of arranging the in-depth reviews that we have written for a variety of slot machine games. IGT and other manufacturers of slot machines have been in business for many years and cater to customers in the land-based as well as the online casino industries. Others, such as Realtime Gaming, have been in business for fewer than ten years and focus only on the industry of online gambling.
Although we've put in a lot of effort to make this area as thorough as we possibly can, there are literally thousands of different slot games out there to choose from. Please utilize the details on our "contact us" page to get in touch with us if you believe that we have overlooked a service provider or a game that you consider to be deserving of a conclusion here.
Slot machine suppliers and manufacturers are the pioneers who developed what is now the most popular way to gamble in the world. We would still be in the dark ages of slot machines, spinning mechanical reels in the hopes of winning a free cigar if it weren't for the companies that are mentioned in this article.
The ten slot suppliers and manufacturers that are featured on this page are the most well-known companies in the field of slot machine design on a global scale. Many of these companies create games for both the land-based and internet markets, while others specialize in either one or the other. Some of these companies even create games for both types of markets.
International Game Technology
IGT is responsible for producing over half of the slot machines that can be found in casinos all over the world. They have a significant portion of the market, generate between one and two billion dollars in annual income, trade on the New York Stock Exchange, and are responsible for the employment of tens of thousands of individuals in the gaming industry. They are the most prolific manufacturer of slot machines and other games of skill and chance in the entire world. It is difficult to overestimate the importance of IGT's contribution in the current gambling industry.
IGT was established in 1971, but it wasn't until a slew of video poker titles in the late 1970s that the company released a game that became popular enough to attract the attention of high-net-worth investors. IGT went public in 1981 and did so with great enthusiasm, instantly purchasing a number of assets that would prove to be important in the years to come. IGT is not only responsible for the installation of the majority of slot machines and other games found in casinos; the company is also responsible for the production of the player-tracking software that is utilized by both online and land-based gambling halls in order to pay player prizes. Because IGT was one of the first firms to offer a progressive online system and because they have held long-standing licenses with names like Wheel of Fortune, their slot games have long been considered to be among the best-reviewed and most thrilling titles available on the Internet. Because their games are available everywhere, players may easily recognize their high level of craftsmanship. Due to the fact that IGT slots are well-known for both their popularity and their high level of quality, it is not uncommon for these games to be included alongside other.
Playtech
Playtech is another one of the major players on this list. Playtech is regarded as one of the best designers of software for online gaming. Playtech shares can be purchased by the general public through the Main Market in London. Playtech was established in 1999, and the company is known for producing high-quality video slots and video poker games. They also offer back-end solutions and turnkey gambling software, which means that in addition to making the games themselves, they assist in the management of the websites on which the games are hosted. Playtech was established in Estonia in the year 1999 by a group of individuals who had limited experience in the then-burgeoning field of online gaming. The company and its games were initially created by a team of software engineers and artists, which is a refreshing departure from the traditional corporate genesis stories of these creative organizations.
By the year 2001, Playtech had a number of games that were actively being played at major online casinos throughout the world. Playtech was one of the first firms to offer live dealer games, new variations of famous bingo software, and a poker network that is still popular today, and for the next decade, the company was at the cutting edge of the design of online gambling. As a result of Playtech's entry into the land-based industry, the company has completed a full circle and is now a significant player in all sectors of the gaming industry around the world. Their video games feature the standard amalgamation of licensed and original content, offering a wide range of aesthetic options and putting an emphasis on elements such as three-dimensional graphics and progressive jackpots.
Ultimate Online Slots Guide With All You Need To Know & Bonus. If you are looking for a guide to playing online slot games, then you have come to the right place since we have everything you need to know!!!!!!
Ultimate Online Slots Guide With All You Need To Know & Bonus. If you are looking for a guide to playing online slot games, then you have come to the right place since we have everything you need to know!!!!!!

How We Rate Casinos?
Our review process hinges on actual play experience and real money bonus claims with the recommended casino sites.

Only the Top Casino Sites
We hold our gambling sites to high standards so that you never have to be concerned when making a deposit.

We Test All Bonus Offers
The welcome bonus opens the door to match deposit bonuses and free spins. We test every bonus offer on this site personally.

Frequently Asked Questions
See our frequent questions page so that you can get started on your own with casino bonus claims, deposits and real money withdrawals.
Aristocrat Leisure
The American company IGT is the leading manufacturer of casino games in the world. Aristocrat Leisure Limited of Australia is the second largest manufacturer of casino games in the world. On this list, you won't find many companies like Aristocrat, which can trace its beginnings back almost seventy years. In 1953, Aristocrat introduced the world to its first slot machine, which at the time was also one of the earliest slot machines to be conceived of, constructed, and built outside of the United States. Aristocrat is a multibillion-dollar firm that has almost no significant rivalry in their home country of Australia.
Played in casinos located both offline and online across the entirety of North America, Europe, and Asia is a resounding endorsement of how good they are. Even while Aristocrat does not produce dazzling cinematic titles in the same vein as Betsoft and NetEnt, they do not produce tedious repetitious titles with practically identical gameplay, which is more than we can say for a handful of the other names on this list. Despite having ordinary aesthetics and effects, Aristocrat slots often have a high replay value because of their many Ways to Win arrangements, licensing deals, and special gamble features. In addition, most Aristocrat slots have five reels as their standard configuration.
Ainsworth
Ainsworth, often known as Ainsworth Game Technology or simply AGT, is a highly regarded manufacturer of slot machines for the land-based as well as the online gaming industry. AGT is a company that was established in 1995 and has its headquarters in the state of New South Wales in Australia. It has earned a reputation for being reliable and consistent. Len Ainsworth, the creator of the company, also founded another gaming manufacturer called Aristocrat Leisure in 1953, thus he has a lot of expertise in the industry. This has contributed significantly to the company's success.
Ainsworth focuses all of their efforts on slot machines, and throughout the years, they have published dozens of titles in the following categories: stand-alone progressives, mystery jackpots, multi-games, interactive mobile games, and linked slots. Ainsworth is a leader in the slot machine industry. Eagle Bucks, Grand Dragon, and Money Heat are just few of the games that they offer that are particularly well-liked. Customers can rely on having a fair and enjoyable experience with every turn of the reels, despite the fact that none of their games are going to bring about a paradigm shift in the business.
Amaya Gaming
Amaya Gaming is a gambling company that has its headquarters in Montreal and operates in both the online and traditional brick-and-mortar gaming markets. It is also frequently referred to as The Amaya Gaming Group. Amaya, which is listed on the Toronto Stock Exchange, is the publicly traded gambling company that has the greatest market capitalization in the world. Amaya is a well-known name in the gaming industry because to its acquisition of PokerStars and Full Tilt Poker in 2014 for a price that was slightly less than $5 billion. Amaya is a vast corporation that has offices located all over the world, from North and South America to Europe and Southeast Asia. Its headquarters are in the United States and Canada.
The casino software and other gaming products produced by Amaya Gaming are so widely used that we deemed it necessary to include them on this list despite the fact that the company is not a big maker of slot machines. They offer software for the poker, sports betting, and lottery markets in addition to a limited selection of casino games to choose from. Amaya is a leading supplier of games to a number of the most well-known gaming companies in the world, including Cryptologic and Aristocrat. Following the formation of licensing deals with firms such as Capcom, DC Comics, and various movie production houses, it would appear that they are prepared to create a large number of games containing licensed content.
Betsoft
Betsoft was established in the year 1999. It took the company close to a decade to compile its current library of roughly one hundred slot machine games that are played via the Internet. They started forming partnerships with some of the most well-known companies in the online gambling industry around the year 2010, and they made their debut on websites that catered to customers in the North American market. A new slot release from Betsoft these days is treated like a huge event, given to the company's well-deserved reputation for developing high-quality online slot games.
Betsoft is one of two firms across the world that build online slot machines. These companies are garnering great reviews for their high-quality graphics and engaging gameplay. Betsoft is one of those companies. Betsoft, along with NetEntertainment, which is discussed lower down on this page, represents the bleeding edge of Web-based slot machine play by combining features such as 3D graphics and plots that are similar to those seen in video games into their online slot machines. The term "cinematic" is one that is frequently utilized when discussing Betsoft games, and for good reason. Their video games, such as Sugar Pop and 2 Million BC, utilize animations and other visual effects that are on par with those found in the most recent film from Disney or Pixar.
Our Top

Casinos of the Month
Endemol
Endemol Gaming is a bit of an outlier when compared to other manufacturers of slot machines. Endemol was founded in 1994 as a media company that was responsible for the production of television, in contrast to the majority of similar companies, which are established only for the purpose of developing and licensing video games. They have achieved a tremendous deal of success in this industry, producing over 15,000 hours of original programming that spans a variety of genres, from sitcoms to reality television.
When it comes to the success of a current television show, cross-promotion is, of course, a crucial approach. In 2010, Endemol Games was established in order to make slot machine adaptations for some of their most successful episodes. The product of this has been distributed via mobile applications, social media platforms, and land-based and online casinos alike. Paddy Power and William Hill are just two of the industry giants who are among the clientele of the London-based company's client roster. The company's primary market is in Europe. 3-2-1, Big Brother, and The Money Drop are some of their most popular slot games (and television shows), respectively. Do not underestimate them at all, they bring a lot to the industry.
High 5 Games
Anthony Singer and Howard Marks established High 5 Games in 1995. Short for "H5G." The initial few years of the New York-based game creator were dominated by poker and video poker releases, but the company's first major slots triumph came in 1999 with the launch of Hot Hot Hot (which included a trio of spin buttons). H5G has been in business for more than 20 years, and they have a gaming library that has more than 300 titles. Additionally, they have become the destination of choice for anyone who is interested in playing slots on a social media platform such as Facebook.
High 5 Games is renowned for the overall quality of their slot machines, including the payouts, visuals, and general customer retention. This praise comes from those within the business as well as from customers, with Electronic Gaming Review awarding H5G the title of "North America Best New Game" in both 2015 and 2016. High 5 Games continues to produce high-quality video games despite having clients as diverse as IGT and Golden Nugget Casino. Some examples of these games include Black Widow, Golden Goddess, and Double Da Vinci Diamonds.
NextGen
Even if you might not be familiar with the name NextGen, there's a strong possibility that you've already experienced one of the company's games. This is due to the fact that the Australian company prefers to offer their services to larger slot machine developers, which subsequently enables their creations to be bundled together with the suite of games provided by industry titans such as Microgaming and Playtech. This is the reason for the aforementioned situation. Since the company's inception in 1999, its primary focus has been on slot machines; however, they have also produced a variety of games that are associated with poker, casino gaming, and even the lottery.
NextGen takes great satisfaction in its ability to innovate, but the company also makes it a point to supply all of the essentials that encourage players to keep coming back for more. The emergence of the digital age has led to practically an exclusive interest in the markets for online and mobile gambling, where their games were initially available.They have developed over one hundred different slot machines, each of which comes packed with cutting-edge extras such as the option to customize the position of wild symbols on the reels. In addition to a variety of licensed slot games, such as Andre the Giant, Judge Dredd, and Psycho, NextGen is responsible for the development of one of their unique works that is very well-liked: Doctor Love.
VGT Slots
One of the most prominent producers of games for use in land-based casinos is VGT Slots. They are a significant player in the gambling industry in the United States and are comparable to IGT in terms of their market share in some segments with regard to the provision of slot machines and other forms of entertainment. The creation, production, and distribution of Class II games for the Native American casino business in the United States is where the majority of VGT's efforts are concentrated. VGT was established in 1991 with the purpose of catering to the expanding tribal gambling market.
Because of the omnipresent Red Screen free spins feature, you can always tell which games belong to which business. Since Aristocrat Leisure's acquisition of VGT in 2014, there has been a lot of debate about the possibility of this company, which has decades of experience in the production of games that must adhere to stringent regulations, expanding into the online gambling industry. We believe that VGT has the potential to become a significant player in the expansion of online slot play in the United States. Because of their partnership with Aristocrat, this appears to be an even greater possibility. VGT is the leading provider of Class II machines in the globe and is currently the largest privately-owned gambling machine manufacturer in the United States. VGT was founded in 1984 and is headquartered in Las Vegas, Nevada. The firm currently runs more than 20,000 Class II machines across North America, spread out across more than 140 tribal casinos and game rooms owned by tribal governments. If you've ever been to a tribal casino in Oklahoma, there's a good chance you've played a video gaming terminal game (VGT). They are the most powerful player in that extremely competitive gambling industry. The VGT team is currently working to increase their holdings throughout the Gulf Coast of the United States.
Tried and tested top online casino bonuses in 2022. In 2022, playears want no-deposit bonuses and free spins bonuses more than anything else. Not only are these bonuses a great way to try out new online casino games, but they often offer an opportunity to win real money without risking any of your own.
Microgaming
Microgaming is another major player in the online gambling industry around the world. The Isle of Man is home to the corporate headquarters of Microgaming Software Systems. This company asserts that it launched the first online casino in the world, which was known as GamingClub and was launched in 1994. The agreement is that Microgaming was the pioneer in the industry, despite the fact that other manufacturers have made competing claims to the same distinction. Gamblers are familiar with the term Microgaming due to the fact that the company has been supplying casinos all around the world with high-quality slot games for the past three decades.
Microgaming is capable of producing a wide variety of games, including slot machines, table games, software for live dealer suites, and multi-player titles. They are now generating games for land-based casinos as well, which is a reversal of the typical trend, which was for land-based casinos to migrate their offerings to the online market. More than 800 games are available for download or instant play from the extensive selection that Microgaming provides. At the most recent count, Microgaming software is used by 270 casinos, in addition to a combined total of 40 poker rooms and poker skins. Their slot games receive positive reviews, despite the fact that they are not as fully featured or cinematic as the games produced by companies such as Betsoft and NetEntertainment, which are discussed farther down in this section.
Amatic Industries
Amatic Industries is a modest business that has been in operation since 1993 and specializes in the development of slot machines that can be played both offline and online. The initial releases of the company's games were made in Austria, which is also the location of the company's headquarters. Amatic has been providing services to the gaming industry in Austria for close to twenty years, however the company has never expanded beyond of Austria's boundaries. In 2011, the corporation was responsible for two significant shifts. The first thing that they did was make available to the public a modest selection of online slot machines. Second, they grew their business by entering two new markets: Poland and the United Kingdom. Even though their games have only recently begun to be made available online, their distinctive cabinets in the shape of a half-circle may be found all around Europe.
Even though Amatic is not yet a household name, the company is a market leader in Europe and America when it comes to the development of slot games. Although it is evident that the production of games for the land-based market is still their primary focus, the fact that they have a library of about 200 online games is amazing for a company that has just recently begun operations. As is typical for a young slot game designer, they are not exactly at the top of their game, producing a long list of essentially similar five reel games without many distinctive features or intricate stories. This is the case as it is typically the case with slot game designers. In spite of this, we may expect to see more games developed by Amatic over the next few years due to the company's expansion into the global slot gambling market and the United Kingdom as well as the United States.
Net Entertainment
NetEntertainment is a game design firm based in Scandinavia that got its start as a provider of slot machines for land-based casinos and just recently expanded into the online industry (roughly within the last five years). The software developed by NetEnt is consistently ranked among the top in terms of praise received from customers. These are stunning games that have a strong emphasis on graphics, unique effects, and in-game extras such as side games and bonuses. The software developed by NetEnt is translated into twenty different languages, and the company itself hosts a library of about 200 distinct casino games, the most majority of which are variations on slot machines and video poker.
NetEntertainment has its headquarters in Sweden as well as in Malta, which gives the company a foot in both the traditional realm of online gambling as well as a foot in a region that is renowned as a design utopia. After its founding in 1974, the company was expelled from Sweden for a period of time due to a prohibition on slot machines. The relocation of the company to Eastern Europe for twenty years fostered the competitive spirit for which it is known today. Same spirit that leads the company to develop cutting-edge online slot machines that make no sacrifices in terms of design or entertainment. In case it isn't already clear, we're huge fans of NetEntertainment's slot machines. Their licensed games, such as Aliens and South Park, combine established brand familiarity with competent game production to make games that are instantly recognizable and offer a significant amount of content for players to engage with multiple times.
Bally
Bally has a rich history that can be traced all the way back to 1932, when founder Raymond Moloney had the idea to start a firm that manufactured and sold profitable pinball machines. This dream grew over the course of several decades, and soon Bally was active in a wide variety of fields, ranging from the music industry to the manufacturing of slot machines. By the 1960s, they held a market share of 90 percent, which enabled them to become publicly traded due to their preeminent position in the slots industry. The company entered the casino industry in the 1970s, and throughout the 1980s, when arcades were experiencing a boom, they established themselves as a major brand. Bally was initially purchased by Alliance Gaming Corporation in 1995, and then later sold to Scientific Games for $3.3 billion in 2014.
Bally Technologies is a company that specializes in slot machines, and their products may be found at traditional as well as online casinos. Over the course of several decades, they have developed hundreds of games, and the progressive jackpots that they offer have resulted in the creation of an astonishing number of millionaires. Millionaire Sevens, Ultimate Tower of Power, and Grease: Pink Ladies and T-Birds are just some of the titles that they've produced that have proven to be quite successful.
Premium Selection

of Online Casinos
Ultimate Online Slots Guide With All You Need To Know & Bonus. If you are looking for a guide to playing online slot games, then you have come to the right place since we have everything you need to know!!!!!!
Blueprint Gaming
Blueprint Gaming is a company with headquarters in Newark, England, and the only purpose of their business is the production of slot machines for brick-and-mortar and online casinos. However, before they were located in the UK, they were initially able to be found in the city of Atlanta, which is located in the state of Georgia. This was not the case in 2008, when the Gauselmann Group, based in Germany, made a purchase that gave them a controlling shareholding. After another four years, they eventually acquired full ownership of Blueprint's business.
Since the company's inception in 2001, Blueprint Gaming has maintained a conservative approach with regard to the amount of games they release each year, particularly in terms of their presence on the internet. Although there are more than 100,000 terminals spread across Europe's land-based casinos, the online library for these casinos only features a couple dozen different games to choose from. This demonstrates a propensity for quality, and their releases are regularly praised by players for the numerous bonus rounds that they offer. This is great software for gaming.
Novomatic
Novomatic was founded in 1980 and spent the first several decades of their existence concentrating on developing land-based slot machines for their clients. Their efforts were met with great success, and as a result, the company has expanded to the point where it now generates billions of dollars annually, employs more than 20,000 people, and conducts business in more than 80 countries. They made their first foray into the internet market the following year, when in 2009 they purchased Greentube, an online game producer; this led to the company's participation in the online market. Since that time, they have developed hundreds of games for its customers and have utilized some of the money from those sales to acquire additional design companies.
Novomatic, which is well-known for producing dependable slot machines, continues to release new titles at a consistent rate. The majority of these might not be considered cutting edge, but they provide a solid experience all around that is sure to please even the pickiest players. They offer their online slot games in a no-download format, which means that players can access them from any computer or mobile device without having to download any software. The following are examples of some of their most notable virtual slot machines: The Book of Ra, Banana Splash, and Hoffmania (yep, it's about David Hasselhoff) are the titles of these films. Another one of the top amazing games producers in the gambling industry!!
Ash Gaming
Ash Gaming is a reputable brand when it comes to the development of online and mobile games. The company has its headquarters in the United Kingdom, and it has been in business since the year 2000. The company was founded by Chris Ash and at first went by the name Ash Leucker; in 2002, however, they changed their name to what it is presently. Even though it is unlikely that most people have heard of them, the company made headlines in the business world in 2011 when it was acquired by Playtech for an estimated sum of 23 million pounds.
Ash Gaming, which maintains its headquarters in London, continues to develop games with a primary focus on the European and is moving at a steady pace to the rest of the world including the American market. Although they provide video poker and traditional table games in addition to slot machines, their core area of competence is in the realm of slot machines. All of the games are powered by Flash, which enables users to access the gaming experience from within any web browser on any machine. The primary selling elements of their products are one-of-a-kind bonuses and substantial payouts. Monty Python's Life of Brian and Who Wants to be a Millionaire are two of their most popular slot machines.
Fremantle Media
Although FremantleMedia Games did not make its debut until the year 2001, their history can be traced all the way back to 1917, when a German film production company known as Universum Film A.G. was established. 1964 saw the incorporation of this business into the RTL Group; today, the RTL Group is owned by Bertelsmann, which holds the title of being the most prolific media content generator in all of Europe. Since FremantleMedia was renamed as the production arm of the RTL Group in 2001, the company has been hard at work developing slot machine adaptations of its most successful series.
The licensed content that can be found in Fremantle's slot machines is what gives them their greatest reputation, but users also praise the games' high-quality graphics and generous rewards as other reasons to enjoy playing them. As a result of the fact that their shows have won awards in competitions as diverse as the Daytime Emmys and the Kids' Choice Awards, you can rest assured that their material is enjoyed by a large number of people all around the world. Blockbusters, Trivial Pursuit, The Price Is Right, and The Good, the Bad, and the Ugly are just a few of their most popular slot machines, both in their physical casinos and in their virtual counterparts.
Hand selected by the Real Slots Sites team.
Mazooma
Since the company's founding in 1997, Mazooma has placed a primary emphasis on developing high-quality slot machines that can cater to a diverse group of gamers. Their early years were marked by an emphasis on real-world machines, but this shifted over time in response to the growing popularity of the Internet. Their headquarters were located in the United Kingdom. They were eventually acquired by Novomatic, which gave them the responsibility of assisting land-based slot machines in making a successful transition to the online and mobile markets after the purchase. More than a dozen different slot machines from Mazooma are currently available in the company's inventory; these games can be played in both physical and online casinos. It has become one of their most defining characteristics because each of their games provides a bewildering variety of betting alternatives, and this is one of the reasons why. You may play games like Cops 'N Robbers: Millionaire's Row, Frog's Fairy Tale, and King of the Pride at casinos ranging from OpenBet to Ladbrokes. These are just a few of the company's most well-known and successful products.
Konami
Konami was founded in Osaka, Japan in 1969 by Kagemasa Kozuki. It started out as a company that repaired and rented out jukeboxes, but in the 1970s it transitioned into the industry of arcade games, and by the end of the decade it had started importing products to the United States from other countries. In the 1980s, Konami ventured out into the computer gaming industry, and by 1988, the company was publicly traded on the Tokyo Stock Exchange. Their debut in the realm of slot machines came the next year, in 1999, when the company was granted permission to manufacture and sell games within the borders of the state of Nevada. Although Konami initially focused on land-based slot machines, the company has been making a concerted effort to break into the virtual industry in the past several years. They have several decades of expertise in the gaming industry, and they have quickly established themselves as a major participant in the market with games like Full Moon Diamond, Neo Contra: Samurai Strike, and Rock Around the Clock: Sweet Spinning Wilds. There is little doubt that the lucrative progressive jackpots have something to do with the company's sustained success as a slot machine designer. While their graphics and overall presentation are frequently highlighted in positive reviews, there is also little doubt that the progressive jackpots contribute in some way.
Realtime Gaming
Realtime Gaming, also known by its initials RTG within the casino software design sector, is the final major player in this industry's list of prominent names. Even taking into account the fact that RTG has not created a single title for the land-based industry, they are among the most successful companies in the world that produce slots and other games of chance. RTG was established in the year 1998 in the city of Atlanta, Georgia. Following the passage of the Unlawful Internet Gambling Enforcement Act (UIGEA), the company's founders were compelled to sell their shares to a foreign holding company. As a result, the company's headquarters are now located in the Netherlands Antilles. They are one of the major producers of gambling games available on the Internet, and they offer a vast selection of slot and video poker games that may be played instantly, downloaded, or played on mobile devices. RTG is a company that most people who gamble online are familiar with, and it's likely that you've tried out hundreds of the games that they provide. Not necessarily because to the fact that they are of high quality, but rather due to the fact that they are abundant and very inexpensive to license, RTG slots may be found in the game libraries of many online casinos. The majority of casinos that are powered by RTG provide a substantial number of slot machines, particularly in comparison to the amount of other games. The extensive slot library offered by Realtime Gaming makes the company a very desirable option for casino operators who are wanting to cater to the needs of their patrons. The Real Series slots make up the bulk of RTG's slot library. These are referred to by RTG as "Real Series" slots. These games are quite malleable and feature straightforward bonus rounds, a limited number of pay lines, and a diverse assortment of wagering options. Realtime Gaming is responsible for the development of a sizeable quantity of All Pays slot machines. There are hundreds of different slot varieties in their repertoire, but you won't find any licensed titles among them, and there are only about a dozen games with progressive jackpots total.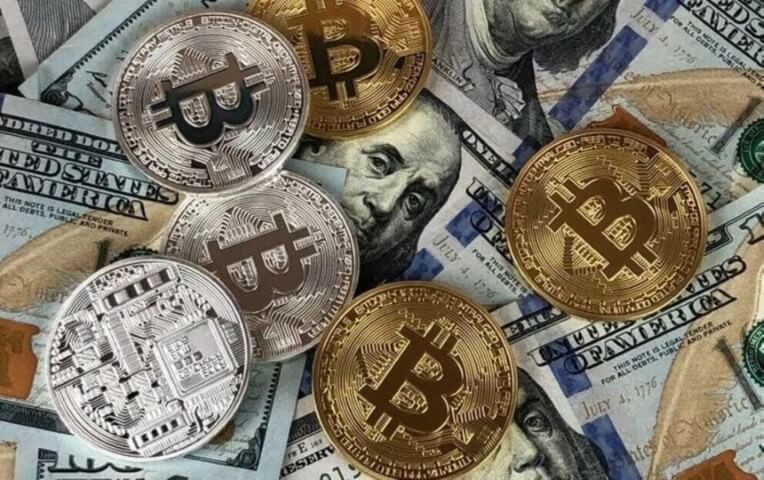 The future of digital cashless financial banking transactions is a cryptocurrency, and this image depicts a close-up of a businessman carrying a wallet and accepting and paying with bitcoin or another cryptocurrency. You are not the only one who has just encountered what may appear to be an overwhelming amount of information on cryptocurrencies. Token, cryptocurrency, and initial coin offering (ICO) are examples of phrases that appear to have taken over the corporate world in recent years. Furthermore, every firm claims to have a blockchain solution at its disposal. In case you were unaware, a variety of online casinos now...
It's possible to have a good time while making money...